BÜSE Open Road Touring glove
---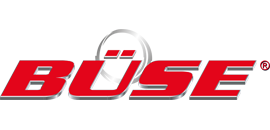 item no. BU_30990
---
product description
BÜSE Open Road Touring glove
Features

waterproof, windproof and breatheable,
ergonomically adjusted cut,
elastic inserts on the fingers and the back of the hand.
Safety

hard shell over the knuckles,
doubling material on the inside hand,
velcro fastener on wrist and gauntlet.
Material

cowhide,
Porelle® climate membrane.
Total Percentage of Product Netto Weight

68,5% Polyester,
21% leather,
10,5% Polyamide.
Additional Fabric

Material A Polyamide (Tactel) 100%,
Material B Polyamide 100%.